Nobody is interested in better health until suddenly they no longer have their health. Then for a time, nothing is more important. Write down how you are, think about that, change one thing, do that for a sensible time. REPEAT.
Everybody "knows" some health information that's wrong and is undermining your best efforts.
For years Carolyn and I ate lots of cereals for breakfast, adding a little fruit, and usually with toast and margarine. That's what we were told was a "healthy breakfast". It was "low fat". But it made us FAT.
Now, with better knowledge, we only eat the fruit and add cream. This isn't weight reducing, because of all the sugar in the fruit, but it's delicious. Because of the cream, full fat yoghurt (and the protein powder if you like) you won't be hungry at morning tea time. Note: avoid the TOAST. Sugar and carbohydrate are OUT.
Fruit Breakfast preparation
Apple, berries, grapes, nuts, prunes, sultanas.
NO cereals. With yoghurt and cream on top. 8mg Carbs, 40gm fat, 3gm protein.
If you want to lose weight, have bacon and eggs most mornings. If you think this is incredible, you need to read much more about the latest nutrition science.
People struggle to accept new information about how to improve their health, that doesn't confirm what they already believe. Your health, and who you are as a person, and all the things you believe; are part of "YOU" and you'll go to great lengths to protect your own hard won knowledge from attack. In this way, each of us lives in a self defended fortress. What you believe drives what you choose to do.
This is a self made trap. The key to better health is inside yourself, in your knowledge and in what you choose to believe. For instance you may believe that vegetarian diets are good, and that both saturated fats and high cholesterol are bad. Modern science re-examines those three mistaken ideas, and much else. The ability to learn NEW things, is turned on when you believe, that what you think about your health can make a real difference. You have that ability. With new knowledge, slowly you can identify and turn off, the bad information that's causing your health problems.
Nobody can do that for you. Here, I hope, we can encourage you to explore your options. One simple and painless way forward is to join a discussion group. There are several groups listed here. You can read the letters and you can easily join the groups that interest you. All you need is an email address and a password. That will give you the flavour of what we do here without a lot of work on your part.
If weight control is troublesome for you, change what you eat for breakfast. Or go without breakfast altogether.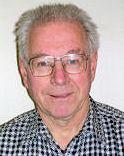 My personal story might encourage you. I'm here to help.
Are you ready to improve your own knowledge and to actively do some things differently?
Here is a practical page about the basics of improving health.
Please re-read the statement at the top of the page. You have the key to better health, it's found between your left ear and your right ear. If you are unable to learn new things, nothing will change. Joining one of the groups suggested above, is a painless way to keep this door to better health open.
If want to do some research, visit web sites and read books, the following page will help you.
Taking the Responsibility for Your Own Health.